Our Team
Karel and Susie Speetjens, Owners
Karel and Susie started Trinity Rehabilitation in 1995 as a young, married couple. Susie, an occupational therapist from Houma, Louisiana, and Karel, a stockbroker with a degree in business, settled in the Jackson area, which was Karel's hometown. They started their family in Ridgeland and grew their business throughout Mississippi, developing strong relationships with nursing home owners and administrators, hospital administrators, and school systems. Karel continues to oversee the business as owner and executive board member, and Susie remains active as the clinical consultant for the rehab agency, and also serves on the executive board. Karel and Susie live in Ridgeland and have two children, Caroline and Andrew.
---
Mary Ann Speetjens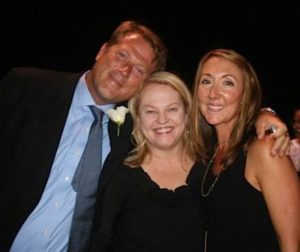 Mary Ann Speetjens came to Trinity Rehabilitation in 1996 after her son, Karel, and daughter-in-law, Susie, began the business in 1995. She diligently provided oversight for all of the office operations and bookkeeping for the company. Mary Ann loved Trinity and we loved her. She continued as Business Office Manager until her death on December 25, 2015. Her solid foundation remains an integral part of our company. Pictured are Mary Ann with Karel and Susie.
---
Robbie Aldridge, PT, President, CEO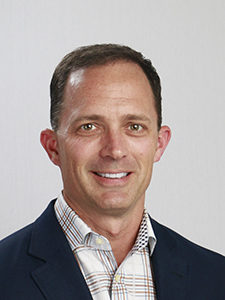 Robbie is a graduate of the University of Mississippi Medical in Physical Therapy. Robbie has been with Trinity Rehabilitation since 1998, and has been involved with every facet of the company. He now serves as president of the company with a continued focus on quality patient care and premier customer service. Robbie lives in the Madison area and is the father of Avery and Jude.
---
Denise Martin, M.S., CCC-SLP, Director of Operations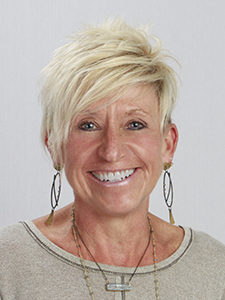 Denise has been working in geriatric rehabilitation since 1982, and she began her career with Trinity Rehabilitation in April 2001. She now serves as the Director of Operations, Corporate Compliance Officer, and Executive Board Administrator. She began her employment at Trinity as the area manager in Central Mississippi, and later developed the clinical programs at Wisteria Gardens Nursing Center in Pearl. Denise is an active athlete, has completed three Ironman triathlons, multiple Ultra marathons, and many other different marathons. She is a Dementia Capable Care therapist and is a certified trainer for this program. Denise lives in Ocean Springs with her family.
---
Sarah Hooten, Director of Billing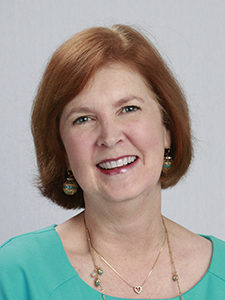 Sarah serves as Director of Billing at Trinity Rehabilitation. Before coming to Trinity, she worked in financial management for American Vending and Meadowbrook Church of Christ. Prior to that, Sarah held board positions for several volunteer organizations while her husband served our country in the U.S. Air Force. She attended David Lipscomb University in Nashville, and is married to Lieutenant Col. (Ret.) James Hooten. They have two sons, three dogs, and live in Brandon.
---
Shannon McDonald, Director of Office Services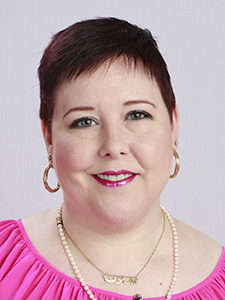 Shannon has been with Trinity for more than 15 years and has served in various positions. She is currently the Director of Office Services and Human Resources. Before coming to Trinity, she worked in management at Fibertel, Inc., McRae's, and Limited Brands. She enjoys the interaction she has with Trinity's therapists and clients on a daily basis. Shannon attended Mississippi State University in Starkville, and she is married to Col. Paul McDonald. They have four dogs and live in Jackson.
---
Lesa McCluer, OT/L, Regional Manager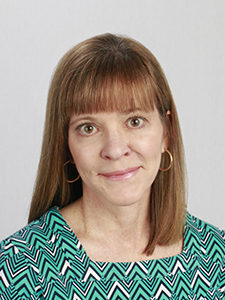 Lesa is a 1986 graduate of Northeast Louisiana University, with an Associate Degree in Occupational Therapy. She furthered her education and graduated from the University of Mississippi Medical Center in Occupational Therapy in 1995. Lesa has been with Trinity Rehabilitation since 1998, where she has served as a staff therapist, team leader, and regional manager. She lives in Madison, Mississippi, with her husband Clayton. They have two sons, three dogs, and two cats. She enjoys sports, exercising, hunting, and offshore fishing.
---
Carmen Taylor, Regional Rehab Coordinator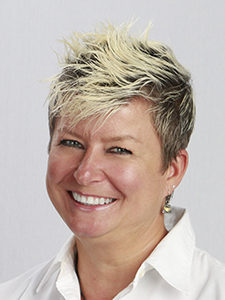 Carmen Taylor, PTA, received her degree from the University of Alabama at Birmingham in 1993. Since then, she has worked extensively with the geriatric population in a variety of settings. Carmen has been with Trinity Rehab since 1998. She is currently serving as Rehab Coordinator for six assisted living facilities across southern Mississippi and southern Louisiana. Carmen is an active athlete and enjoys traveling, mountain biking, and beach combing. She lives on the Mississippi coast with her family.
---
Wesley Radicioni, OTR/L, CKTP, Regional Manager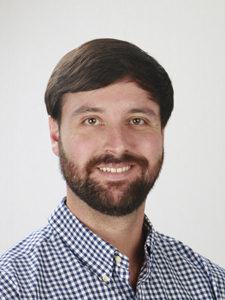 Wesley is a 2012 graduate of the University of Mississippi Medical Center with a Master's degree in Occupational Therapy. Wesley has worked in a variety of settings, including home health, outpatient rehabilitation, acute care, and skilled nursing. He is a licensed and certified in kinesiotaping, and is a licenses LSVT BIG therapists, which specializes in treatment of Parkinson's Disease. Wesley played and lettered in baseball at Mississippi College and is also an Eagle Scout. Prior to his promotion to regional manager, Wesley was OT supervisor in Clarksdale. He is married to Lacy Radicioni, who is a marketer for North Sunflower Medical Center. They have a one year old son, Tucker, and reside in Cleveland, Mississippi.
---
Dale Griffin, COTA/L, Business Development Manager and Recruiting and Staffing Coordinator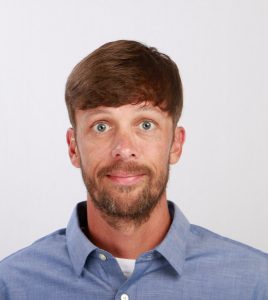 Dale serves as our Business Development Manager and has been a part of the Trinity Rehabilitation since 2013.  He graduated from Delta State University in 2004 with a bachelors degree in Exercise Science and a split minor in computer information systems and family and consumer science. He received his degree as an Occupational Therapy Assistant from Holmes Community College in 2013.  He has been a member of MSOTA and AOTA since that time.  Dale has strong interpersonal and communication skills, has a strong focus on organization. His desire to ensure the best customer service, passion for helping the medical community with therapy needs drive him daily in his professional pursuits.  He enjoys competitive running, the outdoors and spending time with family and friends.
---
Dylan Talbot, DPT, Director of Rehab and Casamba Resource Specialist

Dylan is a 2010 graduate of University of Mississippi Medical Center where he earned his Doctor of Physical Therapy degree. He also holds a Bachelor's degree in Exercise Science from Mississippi State University.  Dylan has been employed with Trinity full time since June 2010. He is the Director of Therapy at Wisteria Gardens Nursing Home in Pearl; and also serves on the Executive Board for Trinity as the Director of Policy, and is the company's Casamba Specialist.  Dylan is a current member of both the American and Mississippi Physical Therapy Association; and a member of the Geriatric and Orthopedic sections.  He and his wife live in Brandon.